Rehabilitation  is the main activity of our institution. It represents the process of bringing people to their maximum or optimal physical, physiological and psychosocial capabilities.
Special hospital for rehabilitation «Bukovička banja» in Aranđelovac is the only facility in entire Serbia specialized for extended treatment, education and rehabilitation of children with diabetes.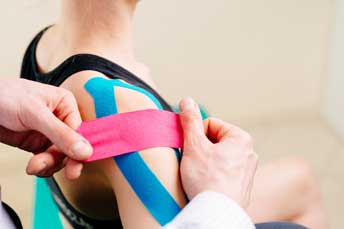 Sports Medicine infirmary provides sport-medical examination and pre-competition testing of athletes as well as diagnostics, treatment and rehabilitation of sports injuries.
Welcome
Specialized Hospital
Bukovicka Spa
Aranđelovac
Bukovička banja is balneoklimatic wellness spa resort, where the direct and indirect effects of vegetation, water and air create a unique environment conducive to rest, extended stay and relaxation and provides an excellent field for all forms of recreation and sports training.
This specialized hospital for treatment and rehabilitation, uses mineral water and clay for its treatments.
LAYOUT OF THE DEPENDANCE
The expert jury announced the results of the conceptual solution
Our mission is to safeguard human health, to provide access to timely, high quality patient-centered health care.
Special hospital for rehabilitation "Bukovička banja", provides preventive, curative, diagnostic and therapeutic health services.
Healthcare accessible, comprehensive, continuous, safe healthcare with the promotion of humane relationships, respect for ethical principles and the achievement of a high degree of satisfaction for our patients, thanks to the professional, skilled and professional employees who apply modern medical technology, with the aim of maintaining and promoting health.
Our commitment is to provide quality healthcare to all users of services professionally and efficiently.
Our vision is to provide a unique and comprehensive healthcare service. To enable comprehensiveness in the diagnosis, treatment and therapy of patients and significantly improve their health status. We strive to reach the recommended standards in work, multidisciplinary approach to treatment, effective teamwork, creating a sense of security for patients and employees.
Building a modern, efficient, accredited healthcare facility and providing the highest standards of health care by quality and recognized professionals.
We will fulfill the needs and requirements of the modern user by applying the modern achievements of medical science because health is a basic human, family and national resource in achieving life with full potential.
In Bukovička banja, hydrotherapy is one of the most important therapeutic treatment, which involves the use of mineral water for therapeutic purposes.
Electrotherapy is the application of various forms of electricity to achieve treatment.
Mechano-therapy is the use of mechanical energy in therapy. The Special Hospital 'Bukovička banja' applies following: ultrasound therapy, massage therapy and vakusak.
Manual lymphatic drainage (MLD) is a way of reducing swelling caused by fluid build up after cancer treatment.
This method of treatment was recognized by the World Health Organization (WHO) as an official method in 1979 and recommended more than 50 diseases for treatment with this method.
YOU CAN ALSO CHECK WITH US
How to get stationary rehabilitation on referral
The decision on referral to inpatient rehabilitation is always made by the branch of the Republic Health Insurance Fund (RFZO) – "SOCIAL", in your place.
Special Hospital Bukovicka Banja  is one of the 6 Institutions in the Republic of Serbia that performs extended inpatient rehabilitation of children and youth.
How can children and youth who have diabetes receive inpatient rehabilitation according to the instructions of the Republic Health Insurance Fund?
From the first day of rehabilitation, I have only nice and positive impressions on the entire hospital staff. They made my recovery a warm and pleasant atmosphere. Since I am a resident of Arandjelovac, I am proud to share my positive impressions with other patients who came from different parts.
Everything is at a high level. From employees to conditions in the hospital itself. For every recommendation.
Bukovicka Banja Hospital is located in a beautiful setting, a great place to recover. I like the conditions and the attitude of the doctor, which is to be commended.
Thanks to all the staff! I spent twenty days in your center "Bukovicka Banja". I learned a lot with the help of your doctors about my child's illness. Thank you all for your kindness, professionalism and for being extremely responsible and organized. When it comes to food and hygiene, everything is at a high level.
I want to emphasize professionalism, flexibility, efficiency, generous kindness and cordiality in every sense of the word. All the above qualities and virtues were present by the staff throughout my stay in Bukovicka Banja. Nowadays, this is a real rarity, especially in institutions where the patients are mostly elderly.
It is my pleasure to have been a user of this institution and I hope that you will be protected by such staff and professional staff who can serve as an example to all other institutions of this type.
Organized and fair reception by the very friendly, professional medical and pleasant support staff of the special hospital Bukovička banja, Arandjelovac.
The approach of doctors and physiatrists at a professional level, impeccable and traceable to practice and ethics.
In terms of attitude and determination, I would like to emphasize the health workers, who engage and for the most part point out to us the importance of treatment and rehabilitation in the special hospital Bukovička banja.
With respect, I would like to wish the employees of the special rehabilitation hospital Bukovička banja from Arandjelovac, even greater success and development, in the scope of work, and in the recovery of patients in rehabilitation.
Modern ambulance for the Special Hospital "Bukovicka Banja" The Ministry of Health of the Republic of Serbia, within the project "Emergency Response of the Republic of Serbia to COVID-19", has...
Read More
Dr. Slobodan Prodanović

Specialist of Sports Medicine
Dr. Sandra Mitić

Specialist of Physical Medicine and Rehabilitation
Dr. Miljan Bakić

Specialist of Physical Medicine and Rehabilitation
Dr. Dejan Pavlović

Specialist of Physical Medicine and Rehabilitation, Rheumatology Subspecialist
Dr. Marija Ljujić

Specialist of Paediatric Medicine
Dr. Jasmina Paunović

Specialist of Physical Medicine and Rehabilitation
Dr. Marina Radosavljević

Specialist of Paediatric Medicine
Dr. Jasmina Stepković

Specialist of Paediatric Medicine
Dr. Ivana Živadinović

Specialist of Physical Medicine and Rehabilitation
Dr. Jelena Mrlješ

General Practitioner